Residential Apartment Buildings and Condominiums
Beauchamp has worked with top local and national developers in constructing residential projects ranging from Low- to Mid- to High-Rises, as well as garden style apartments and resort style living. Our diverse onsite and offsite capabilities, coupled with competitive pricing and accurate scheduling have resulted in numerous successful projects for our clients. The proof is founded in the fact that a large portion of our residential style projects are repeat business from existing clients.
Smart Brickell
Client
Habitat Group
Architect
Gensler
Description
A 23 Story Mixed Use Development with 50 Condo Units, 50 Boutique Hotel Units, Parking Garage, and Commercial & Retail Space located in the West Brickell Neighborhood.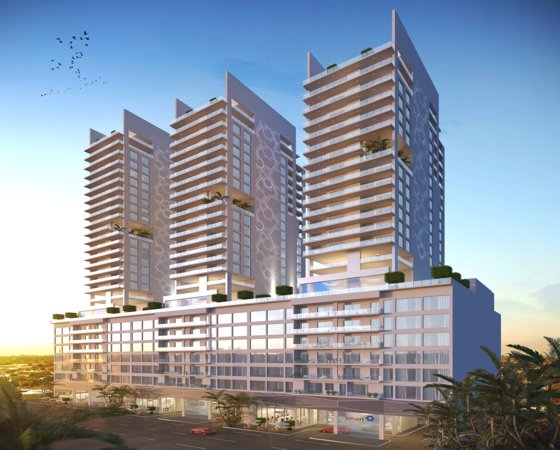 YotelPAD Miami
Client
Aria Development Group, Aqarat
Architect
Stantec
Description
A residential condo with 231 units and 222 hotel units offering shared amenities as well as exclusive spaces for owners, located in Downtown Miami.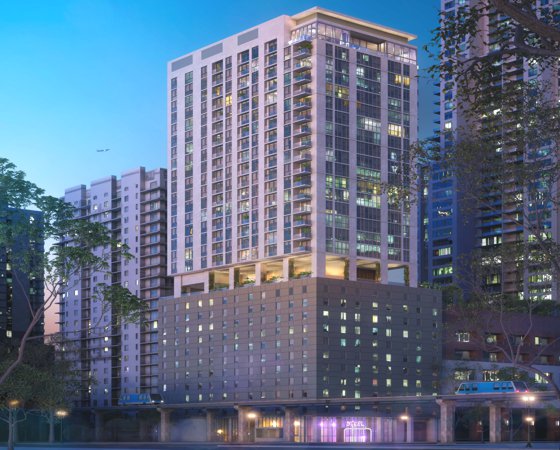 Wynwood 26 - The Bradley
Client
Wynwood 26th Street Owner, LLC
Architect
Arquitectonica International Corporation
Description
5 story Class-A building, 123,000 residential SF & 32,000 retail SF, w/ total of 175 units and parking garage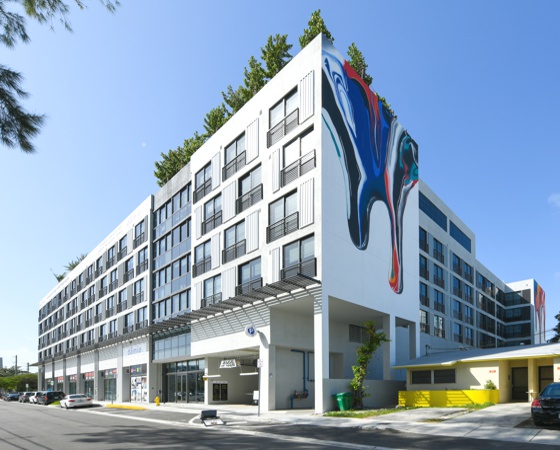 Wynwood 25
Client
East End Capital and The Related Group
Architect
Kobi Karp Architecture & Interior Design Inc
Description
A 11-Story apartment building with 289 units, about 31,000 SF of retail space and underground parking.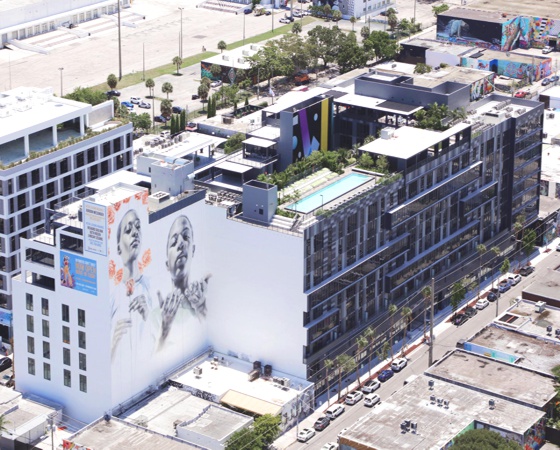 Costa Hollywood Resort
Client
Liberty Grande, LLC
Architect
Hamed Rodriguez Architects, Inc.
Description
Located at 777 North Ocean Drive, this resort development has two 5-story towers with 307 fully furnished turnkey "smart units," including studios and one/two bedroom units ranging from 338 square feet to 1,200 square feet. The project will include over 33,000 s/f of high-end retail space, restaurants and a roof top infinity pool/terrace as part of its many amenities.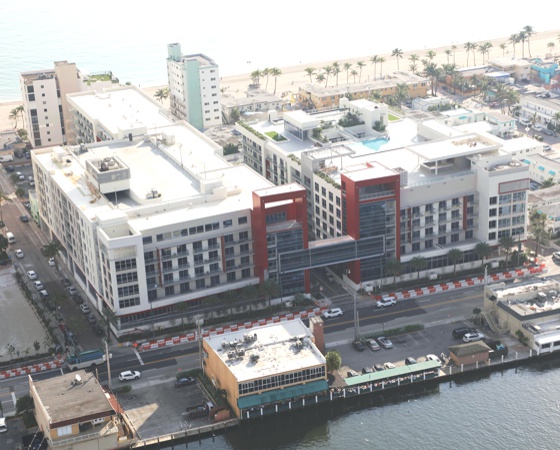 Louver House
Client
M-311 Meridian Owner, LLC
Architect
Bermello, Ajamil & Partners, Inc.
Description
A 4-story, ultra high end condominium located at 311 Meridian Ave. in the South of Fifth area of Miami Beach. The project features 12 luxury units ranging from 2,088 SF to 2,432 SF and are priced from $2.5M to $3.9M.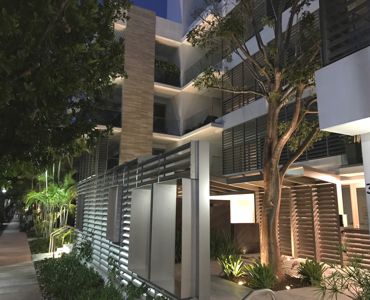 Cassa Brickell
Client
Cassa At Brickell, LLC
Architect
Frances Anillo Toledo, LLC
Description
A 10-story boutique luxury condominium located in Brickell. The project features 81 units with 21 different layouts.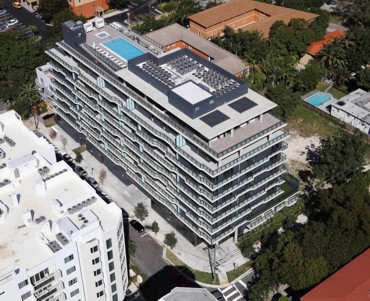 St. Joseph's Manor
Client
Catholic Health Services
Architect
Chisholm Architects
Description
A 4 story HUD 202 Housing project for the elderly with 63 units in Pompano Beach, FL.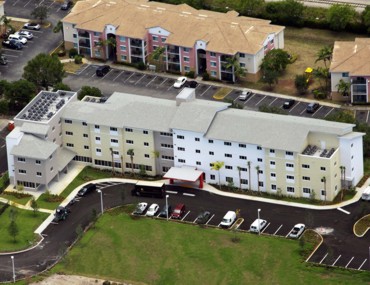 Baltus House
Client
Related Companies
Architect
Cohen Friedman Encinosa
Description
A 15 story Condo in Mid-town Miami with 167 Luxury Units and over 350,000 gross square feet of structure.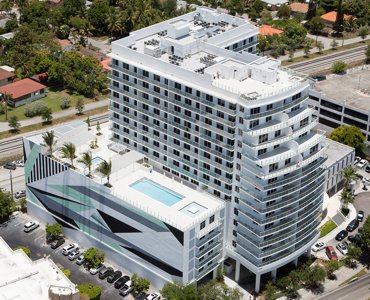 Douglas Gardens North III
Client
Douglas Gardens North Senior Housing, Inc. and Miami Jewish Health Systems
Architect
CC Hodgson Architectural Group
Description
New Construction of a 70,000 S/F, 4 Story, 75 unit, elderly affordable housing HUD 202 Project.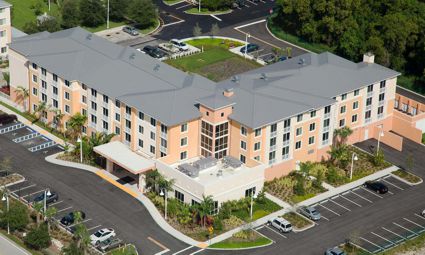 Scott Carver HOPE VI, Phase II
Client
McCormack Baron Salazar
Architect
Cohen, Freedman, Encinosa & Associates
Description
New construction of 354 townhomes and garden style apartments. Project includes complete site development/infrastructure work, including construction of 86 low-rise/mid-rise buildings and 1 clubhouse. Project meets Enterprise Green Community standards.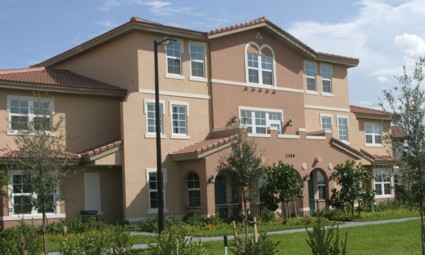 Malaga Breeze Townhouses
Client
Beauchamp Construction Co., Inc.
Architect
Pascual, Perez, Kiliddjian & Associates
Description
New residential construction of three adjoining 3,300 S/F, 2 story townhomes with 1 car garage and top of the line exterior and interior finishes. Total square footage of 9,900 S/F. Features covered entry terrace & balconies, consisting of 3/2.5 floor plans in a choice section of Coral Gables near the Biltmore, Venetian pool & Youth Center.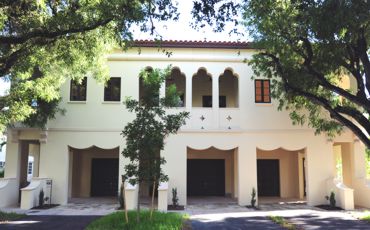 St. Monica Gardens
Client
Archdiocese of Miami
Architect
Chisholm Architects
Description
New construction of a 4 story 84 unit HUD elderly housing building with approximately 65,334 square feet.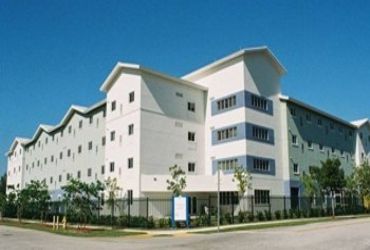 Opera Tower
Client
Florida East Coast Realty, Inc.
Architect
Civica
Description
56 Story, 635 Units, 10 Story Parking, Ground Floor Retail, 1.2M Square Feet.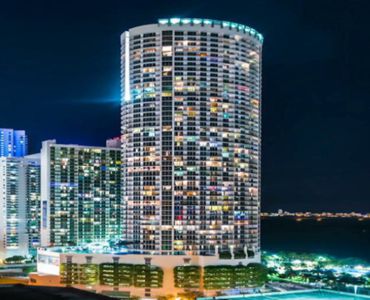 Douglas Gardens North Phases I & II
Client
Miami Jewish Health Systems
Architect
Dorsky Hodgson
Description
Assisted living facilities for the elderly.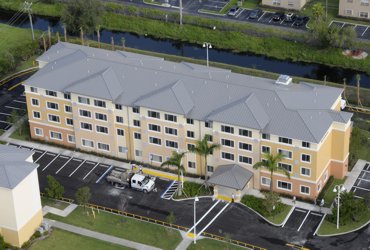 Club at Brickell Bay
Client
Florida East Coast Realty, Inc.
Architect
Mosher Cosicher, Architect
Description
A 43 Story Apartment Building, with 645, 1 to 3 Bedroom Units. There are 12 floors of parking below the apartment tower and a state of the art recreational deck, complete with 2 pools, a spa, fitness area, etc, as well as ample storefront presence at street level. 1,242,469 gross SQFT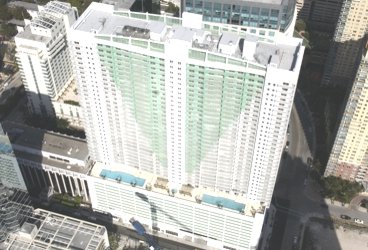 Bay Park Plaza
Client
Florida East Coast Realty, Inc.
Architect
Carr Smith Associates
Description
39 Story Hi-rise, with 471, 1 to 3 Bedroom Units. The first 9 floors are dedicated to parking, and the 10th floor is a combination recreation deck complete with pool and spa, as well as apartments. 803,304 gross SQFT.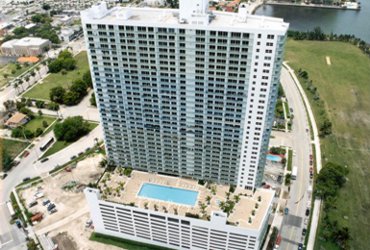 Ocean Club Lake Villas I, II, III
Client
Ocean Club Limited Development
Architect
Seiger Architect
Description
Phase I — 6 Story 2 Bedroom 92 unit luxury condominiums located at Key Biscayne, Florida 260,000 gross SQFT. Phase II — A 6 story, 92 luxury 2 bedroom unit condominium, 260,000 gross SQFT. Phase III — A 6 story, 2 bedroom class A condo, with 50 units total, 173,000 gross SQFT.